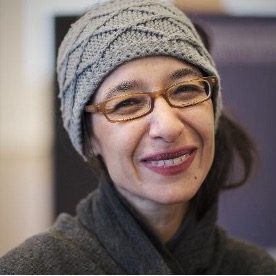 Rabbi Tamar Appelbaum
Rabbi Tamar Elad-Appelbaum is the founder of ZION: An Eretz Israeli Congregation in Jerusalem; and the co-founder of the Beit Midrash for Israeli Rabbis at the Hartman Institute and Ha Midrasha at Oranim. She is a board member of Tag Meir, Yanshuf, IJCIC, and more. Her work spans and links tradition and innovation, working toward Jewish spiritual-ethical renaissance through the renewal of community life in Israel and the struggle for human dignity. She is co-editor of the Mashiv Haruach Jerusalem poem anthology and co-author of the Lev Shalem commentary for Pirkei Avot.
Dicastery for Interreligious Dialogue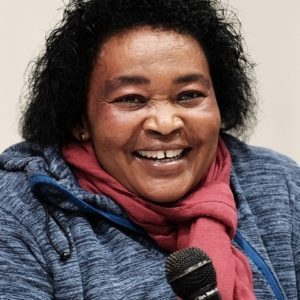 Ms. Rose Busingye
Ms. Rose Busingye is a medical assistant and Memor Domini who has been journeying with HIV/AIDS patients and war survivors in Kampala, Uganda since 1992. As a teenager, she experienced the horrors of war first-hand when she witnessed many wounded people die from lack of assistance. From that experience, Meeting Point International was born—a place where suffering people find community.
Dicastery for Interreligious Dialogue
Mrs. Rudina Collaku
Mrs. Rudina Çollaku is a human resource manager working for academic growth and promoting Peace and Security Agenda in Albania. Since 2010, she is Founder and Executive Director of Woman Center for Development and Culture Albania (WCDCA) and President of Albanian Centre of People with Special Needs (ACIPSN) (2015-Present), and the Director of Women Department in Interreligious Collaboration Center in Elbasan (2016-Present). She is a Candidate for a PhD at the University of Bari Aldo Moro.
Dicastery for Interreligious Dialogue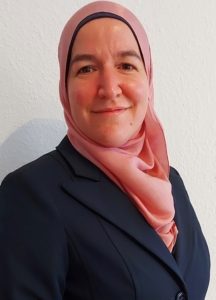 Ms. Dunya Elemenler
Ms. Dunya Elemenler is a political scientist who has been active in the field of interfaith dialogue for about 18 years. As a child of a Muslim father and a Christian mother, interfaith and intercultural dialogue has always been part of her life and she uses personal experiences to build bridges between different groups of people. She is the chairperson of a German organization called the Christian-Muslim Society and is also working on her PhD concerning migrant women in the women's movement in Germany.
Dicastery for Interreligious Dialogue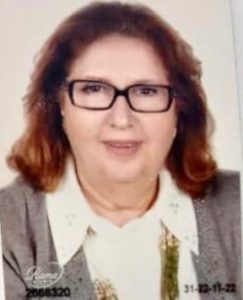 Mrs. Khadija Mounla Hasan
Mrs. Khadija Mounla Hasan, born in Latakia, Syria was educated in a Catholic Carmelite school. She studied French literature at the University of Aleppo, later teaching French there, and raised a family with her husband, a professor on the Faculty of Medicine at the same university.
Dicastery for Interreligious Dialogue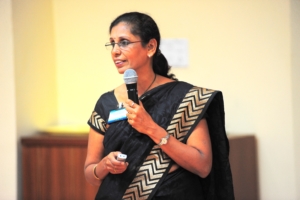 Dr. Priyadarshana Jain
Dr. Priyadarshana Jain is professor and head of the Department of Jainology, University of Madras, Chennai, India. She holds M.A, M.Phil and Ph.D degrees in Jain Studies, Diploma in Prakrit Studies and Master Diploma in Naturopathy and Yogic Sciences. She has taught for 30 years at the University level, has travelled extensively in India and abroad and served as a resource person for many national and international forums. She has published and presented many papers at national and international seminars.
Dicastery for Interreligious Dialogue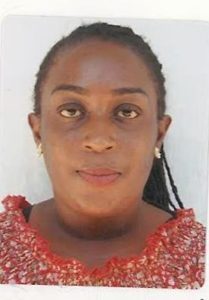 Ms. Ruth Mkwaira Kamuna
Ms. Ruth Mkwaira Kamuna is professional hospitality expert, business lady and motivational speaker. Born in a Christian family in the city of Blantyre, Ruth has spent her life in most of Malawi's major cities. She was called by ancestors to African Traditional Religion (ATR) in 2019 and has since been an advocate of this belief system seen through African cultural contexts. She serves as Secretary for ATR women's group as well treasurer for ATR Women's chapter in Malawi and has attended several cultural festivals.
Dicastery for Interreligious Dialogue
Ravijit Kaur
Ravijit Kaur is a Sikh anthropologist and kundalini yoga teacher and a member of Sikhi Sewa Society. In her study of religions she focused on the transmission of oriental philosophies in the contemporary western society. During the last ten years she has been studying Gurmukhi and Gurbani; she translated Japji Sahib into Italian and she is working on the translation of other sacred compositions of the Sikh literature.
Dicastery for Interreligious Dialogue
Ms. Carla Khijoyan
Ms. Carla Khijoyan, born in Lebanon, is of Armenian origin with roots in the Armenian Orthodox Church. She holds a Master's degree in Humanities and Social Sciences from Saint Joseph University in Beirut, as well as a Diploma of Advanced Studies in Religions and Global Governance from the University of Geneva. She is a former member of the Middle East Regional Ecumenical Committee and was a Rescue Volunteer with the Lebanese Red Cross. She now serves as the World Council of Churches' programme manager for Peace Building in the Middle East, with special focus on Iraq and Palestine/Israel.
Dicastery for Interreligious Dialogue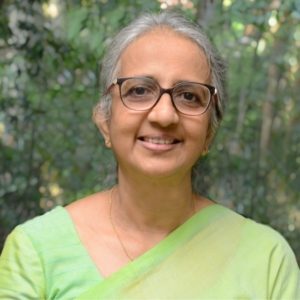 Dr. Mrs. Samya Charika Marasinghe
Dr. Mrs. Samya Charika Marasinghe is an attorney from Sri Lanka specialising in child rights. She was the co-recipient of the Women and Engaged Buddhism Award of the Buddhist Council of the Midwest (USA), for conceiving a psycho-spiritual healing programme for Tsunami survivors, and the recipient of the Outstanding Women in Buddhism Award (Thailand), for exceptional development of wisdom and compassion in the protection of child rights. Dr. Marasinghe is a Trustee of Sarvodaya Vishva Niketan International Peace Centre.
Dicastery for Interreligious Dialogue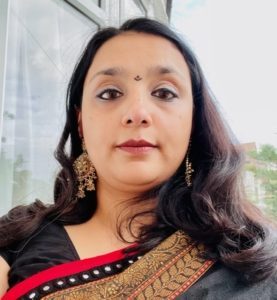 Dr. Mrs. Arshna Mehool Sanghrajka Amreli
Mrs. Arshna Mehool Sanghrajka Amreli is a partner in a medical General Practice specialising in diabetes. She is Jain by birth and has been involved in numerous Jain projects over the years, including establishing and teaching in a 'Sunday school', lecturing at the Victoria and Albert Museum, British Library and Bodleian Library, Oxford on Jain architecture and philosophy. She has also had the privilege of showing HM King Charles III around the beautiful Jain temple in the UK.
Dicastery for Interreligious Dialogue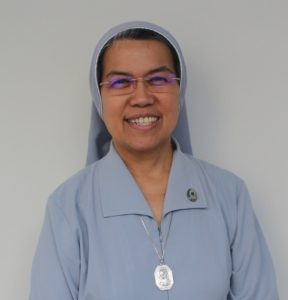 Sr. Theresa Seow, FDCC
Sr. Theresa Seow, FDCC, is a Canossian sister from Singapore. She serves on the Archdiocesan Catholic Council for Interreligious Dialogue as the Vice-Chairperson and is a member of the Inter-Religious Organisation Singapore. She serves at the Canossaville Children and Community Services as Executive Director and is the supervisor of the Canossian School for children with hearing loss.
Dicastery for Interreligious Dialogue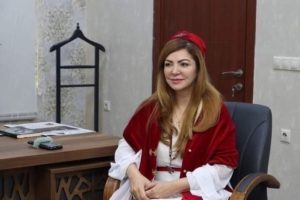 Ms. Awat Taieb
Awat Taieb graduated in 1986 from the Teachers Institute in Sulaymaniyah and worked in education until 1992. In 2015, she became a founding member of the Yesna Organization for the Development of Zoroastrian Philosophy and was chosen as a volunteer representative of the Zoroastrians in the Ministry of Endowments and Religious Affairs in the Kurdistan Regional Government. She is a founding member of more than three civil society organizations to defend the rights of minorities in the Kurdistan region.
Dicastery for Interreligious Dialogue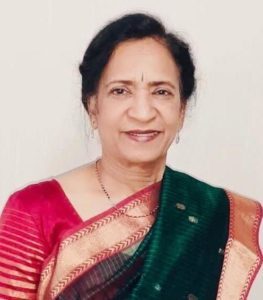 Dr. Lakshmi Vyas
Dr. Lakshmi Vyas serves as President at the Hindu Forum of Europe – one of the largest leadership platforms in Europe. She was also elected Faith Leader in Europe by Religion for Peace. Dr. Vyas is the former Principal of Elphinstone College and is currently a visiting Professor at the American University of Sovereign Nations. She has worked in many different roles, in the UK and Europe, including both intergovernmental and NGOs.
Dicastery for Interreligious Dialogue
Dr. Stephanie Wong
Dr. Stephanie Wong (Huang Xinhui) is a Catholic theologian at Villanova University, an Augustinian Catholic university in the USA. As a Christian comparative theologian who studies Catholicism in China, she focuses especially on the intellectual and practical encounters of Christian faith and East Asian religious and philosophical traditions. She is especially interested in questions of moral anthropology and ritual.
Dicastery for Interreligious Dialogue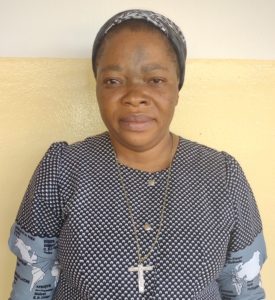 Sr. Virginie Bitshanda, FDLS
Over the past ten years, Sr. Virginie Bitshanda has helped women through the 'Mama Hekima' project, by which the Daughters of Wisdom enable women in the Democratic Republic of Congo break out of the "unseemly conditions that society imposes" and gain their dignity.
Dicastery for Interreligious Dialogue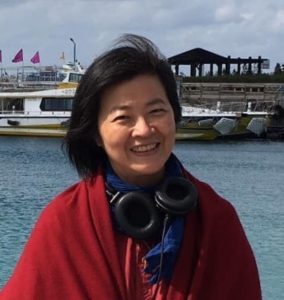 Dr. Christie Chang
Dr. Christie (Yu-ling) Chang received her Ph.D. in Linguistics from the University of Hawai'i at Manoa. In August 2001, Dr. Chang returned to Taiwan when the Council on International Education Exchange employed her skills to rejuvenate its study abroad program at National Chengchi University. In the midst of a career of administration and teaching, Christie has been active in volunteering for international Buddhist communities. Currently, among other commitments in Buddhist groups, she is Chair of the Steering Committee for the International Lay Buddhist Forum (ILBF).
Dicastery for Interreligious Dialogue

Mrs. Maria Eugenia Crespo
Mrs. María Eugenia Crespo is an active member of the Roman Catholic Church in Argentina. She is a lay collaborator of the Episcopal Commission on Ecumenism, Relations with Judaism, Islam and Other Religions in Argentina. María is Director of Member Support at the United Religions Initiative, an organization that fosters interfaith cooperation to prevent religiously motivated violence and create cultures of Peace, Justice and Reconciliation.
Dicastery for Interreligious Dialogue
Mrs. Sarah Handang
Mrs. Sarah Handang is active in the public school system in the Philippines, having served as a classroom teacher, school head, and education program specialist. Her many initiatives in schools are oriented towards peacebuilding and understanding between diverse groups. Her involvement in Scouting and interreligious groups has been manifold; she is currently a member of Silsilah Dialogue Movement, Muslimah (Muslim Women in Dialogue for Peace), among other groups. In 2017 she studied in Rome as part of the Nostra Aetate Foundation.
Dicastery for Interreligious Dialogue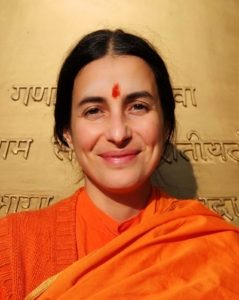 Svamini Shuddhananda Ghiri
Svamini Shuddhananda Ghiri obtained a classical-linguistic diploma and a degree in Oriental Languages and Civilizations at "La Sapienza" University of Rome. She is a Hindu nun, samnyasini, and a member of the Italian Hindu Union - Sanatana Dharma Samgha - and referent, for the same, of the Commission for Education and Culture and for interreligious dialogue. She holds regular lessons on Hinduism and Indian art, collaborates with Laksmi Publishing House, and is the author of articles for specialist publications.
Dicastery for Interreligious Dialogue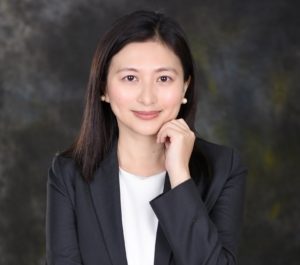 Ms. Christina Hau
Man Kei (Christina) Hau, Taoist, is the Youth Advisory supervisor of the Hong Kong Taoist Association. She is the CEO of a company with presence in Hong Kong, Guangzhou and Foshan. Christina went to Canada to complete her high school and undergraduate degree and holds a Master of Business Administration from the University of Northern Iowa. Raised in Taoist family, Christina applies her academic learning and family pursuits to work for harmony among multiple religions and cultures. She is an active participant in the Colloquium of Six Religious Leaders of Hong Kong and various charities.
Dicastery for Interreligious Dialogue
Ms. Chihiro Kase
Ms. Chihiro Kase graduated from Rissho Kosei-kai Buddhist seminary (Tokyo) in 2013. After graduation, she worked for inter-religious cooperation through the External Relations Department at RK Headquarters. She completed her M.A. in Leadership Studies with a focus on Lay Community Ministry at Meadville Lombard Theological School (Chicago). She also sustained a position with the Religions for Peace Asia Secretariat in 2016-2021. She returned to RK headquarters at the end of 2021 to serve as Executive Officer of Inter-religious Dialogue and Cooperation.
Dicastery for Interreligious Dialogue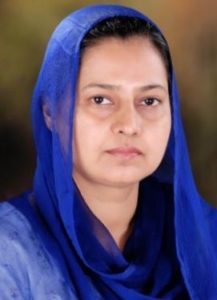 Bibi Kiranjot Kaur
Bibi Kiranjot Kaur is involved in the religious, social and political fields. She is an elected Trustee (since 1996) of SGPC (Shiromani Gurdwara Prabandhak Committee), a statutory Religious Body that manages Historical Sikh Gurdwaras in India and has worked as its first woman General Secretary. She has co-organised Sikh Women's Conferences on important Sikh centenaries and been on panels to deliberate on Sikh religious issues. She uses her position to recommend Sikh women to religious leadership positions. She represents her organisation in international interfaith dialogue.
Dicastery for Interreligious Dialogue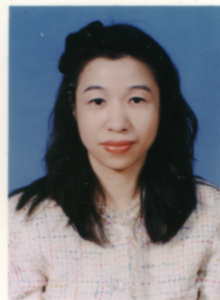 Ms. Chau-wan Leung
Ms. Chau-wan Leung is the Executive Vice President and Secretary General of the Confucian Academy of Hong Kong, which was founded in 1930 to promote Confucianism in Hong Kong and throughout the world. She has been serving in the education sector for 38 years and has just retired from the post of principal of a secondary school. Majoring in Chinese language and literature, Ms. Leung is also a keen advocate of Chinese culture and art.
Dicastery for Interreligious Dialogue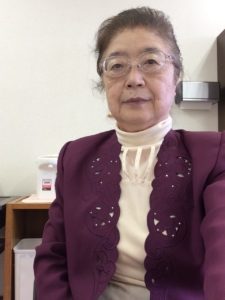 Mrs. Mineko Morishita
Ms. Mineko Morishita studied English literature at Northeastern Illinois University and Western Michigan University graduate school. She later graduated from Hiroshima Jogakuin University Graduate School of Language and Culture, majoring in British and American Languages and Cultures. She is the chaplain at Kifunebara Girls' Garden and Part-time lecturer at Hiroshima Prefectural Miyoshi School of Nursing, among other duties. In 2008, her book Girls of the Atomic Bomb was published, co-authored with Motohisa Imaishi.
Dicastery for Interreligious Dialogue
Master Lee Keng Neo
Master Lee Keng Neo was ordained at San Qing Gong (Singapore) into Taoism's Quan Zhen Long Men Sect in 2011; at that time she was given the name Chong Hui. She is currently in charge of the volunteer group in Lorong Koo Chye Sheng Hong Temple and is a member of the temple's scripture and chanting group. She had travelled overseas with the group to perform rituals under the lead of her teacher Master Huang Xin Cheng. She also represents Taoism at Inter-Religious Organisation Singapore's prayers and conferences.
Dicastery for Interreligious Dialogue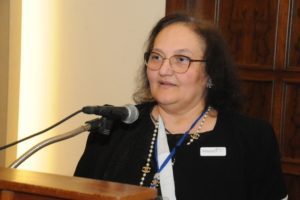 Mrs. Viviane Sebrini
Mrs. Vivian Sebrini, from Lebanon, is the coordinator of the Pastoral Committee for Women of the Maronite Patriarchal Archdiocese of Jounieh and a member of the World Union of Catholic Women's Organizations. She is married to a Maronite priest, Fr. Bechara Sebrini, and mother to three. She holds diplomas in Listening and Family Accompaniment and in the Professional Practice of Mediation.
Dicastery for Interreligious Dialogue
Dr. Vaishali K. Shah
Dr. Vaishali K. Shah is a post-graduate in International Business and Diploma holder in Internet Technologies. She is the founder-owner of www.hinduscriptures.com and Shrivedant Foundation, catering to seekers of Hindu Vedic content worldwide. Her website has more than 45,000 pages covering topics like Indian culture, history, heritage, rituals, temples, festivals etc. It has received an appreciation letter from Shri Narendra Modiji and many other eminent people have shared their appreciation.
Dicastery for Interreligious Dialogue
Ms. Alissa Wahid
Ms. Alissa Wahid, a trained psychologist, is well-known for her active work in democracy, diversity and interfaith cooperation. She specializes in strategic planning and transformation program designs, working with civil society organizations and Indonesia's State institutions, including Nahdlatul Ulama, the Ministry of Religious Affairs, and the UN Interagency Task Force on Religion and Development. Alissa is also co-founder of Gusdurian Network Indonesia, a network of grass roots level actors to promote democracy, human rights, and interfaith dialogue.
Dicastery for Interreligious Dialogue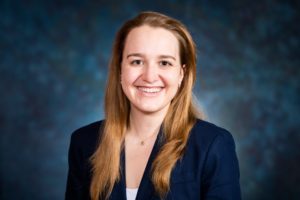 Rabbi Allyson Zacharoff
Rabbi Allyson Zacharoff lives a life devoted to interreligious dialogue. She has a deep background in the field, having studied at the Angelicum and the Gregorian in Rome, Pardes in Jerusalem, and Hartford International University in Connecticut. Rabbi Zacharoff regularly undertakes multifaith grant projects, serves on national U.S. dialogues, presents at international gatherings, and maintains a blog, Of Christmas and Kreplach. She graduated from the Reconstructionist Rabbinical College and is the Special Advisor on Spiritual Life Programming and Religious Discrimination at New York University.
Dicastery for Interreligious Dialogue
Goals of the Conference "Women building a culture of encounter interreligiously"
Working towards a culture of encounter requires wider acknowledgement and promotion of women's inherent dignity and participation. "We, as a people, should be passionate about meeting others, seeking points of contact, building bridges, planning a project that includes everyone. This becomes an aspiration and a style of life" (Pope Francis, Fratelli Tutti 216). Thus, the guiding principle to create a culture of encounter and inclusion is that we should respect and dialogue with all people, men and women, just as we desire to be respected by others.
The promotion of women's equal dignity and rights should also be reflected in interreligious dialogue and cooperation. Accordingly, we need to include more women at dialogue tables, where they are still outnumbered by men. Women have unique and indispensable gifts to bring to the building of this culture of encounter: among others, an inclination to listen to, understand, and care for the other, a persevering presence in the midst of difficulty, and maternal wisdom to make concrete and to nourish the desires and aspirations of our wounded humanity.
Respecting and admiring the contribution of women, the Dicastery for Interreligious Dialogue in collaboration with the World Union of Catholic Women's Organisations and the Pontifical Urban University, seek to open a dialogue with women of other religious traditions to talk, walk and work together to foster a better world where each upholds the dignity of all.
To this end, an in-person gathering will be held in Rome from 25-27 January 2023 at the Pontifical Urban University to further reflect on the "culture of encounter" from various female and interreligious perspectives, so as to work together on applying principles of dialogue in their contexts.
The forthcoming conference and succeeding dialogues intend:
a. To appreciate and encourage the role of women and women's leadership in social, economic, religious and political life at local, national and international levels;
b. To rediscover how our respective religious classics, saints/sages, religious arts and music can be shared to reawaken our spiritual energy, to heal us and the world;
c. To learn from the stories of women in fostering interreligious dialogue and a culture of encounter.